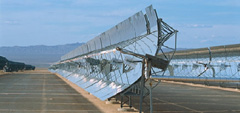 SAP Industry Solution meets each industry's distinct processes and unique IT requirements. Our experienced industry expertise provides exceptional solution to our clients, so they can focus on their businesses while we take care of the technology.

Arch Group has developed and successfully implemented SAP All-in-One industry solutions in mid-market companies worldwide. We have customized and implemented industries Best Practice solution to convert industry business process and IT requirements as enterprise software solution. These makes company as leader in industry solution and gives advantage of dramatically reduction on implementation cost and time, unlimited scalability, greater flexibility and increased productivity to our customer.

Our industries solution implementation team is averaging more than ten years of industry experience, our consultants harness the robustness of SAP industry solutions to impart better ROI of your SAP investment.

Arch Group has domain expertise across various Industry verticals as below.
Aerospace and Defense
Automotive
Banking and Financial Services
Discrete Manufacturing
Food and Beverage
Hi-Tech/ Telecommunications
HR/ e-recruitment/ESS/MSS solutions
Mill and Mining
Oil and Gas
Pharmaceutical/ Chemicals/ Consumer Products
Public Sector
Retail, Apparel and Footwear
Utilities