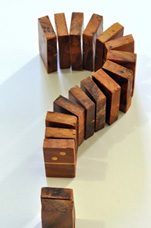 Arch Group offers a comprehensive consulting, implementation, and support expertise that provides our Customer a path to become industry Leader.

Proven Success – Our customer repeatedly endorsed Arch Group' as path to success. Arch Group prides itself in consistently delivering essential business solutions to its clients across industries.

Core Values – Customer enthusiasm and partnership, Integrity, Teamwork, Innovation, Individual respect and Responsibility are the core values that will guide our partnership.

Implementation Methodology – Our team focused on proven ASAP implementation methodology that is certified by SAP. This methodology ensures that risk is mitigated, proven project implementation tools, and project implemented within time and budget.

SAP Partnerships – SAP and Arch Group jointly working to achieve common goal to develop new business opportunities by developing new technology solution, develop new skills and capabilities, access information and knowledge, and engage more effectively with customer to develop SAP Ecosystem.